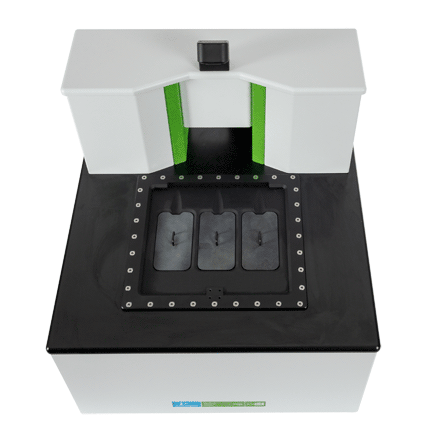 Top view of Vega showing 3 mouse imaging stage.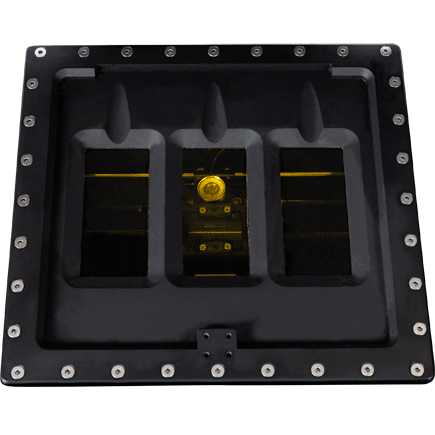 Imaging stage with 3 mouse bays showing automated integrated transducers below middle bay. (Upper = wobbler transducer, lower = linear array transducer).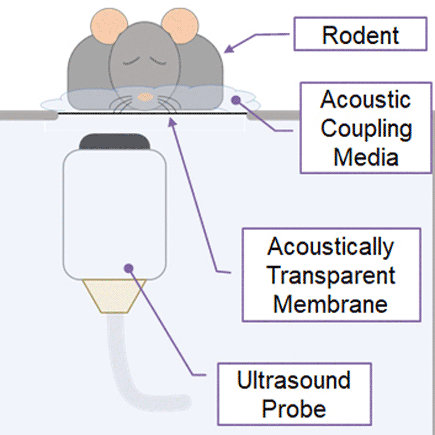 Diagram showing details of bottom-up imaging design.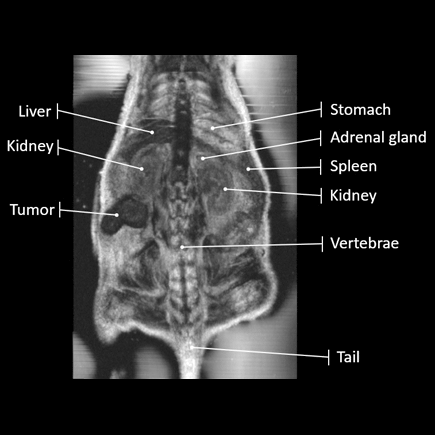 Example of Vega's widefield imaging capability showing detailed anatomy. Coronal plane image reconstructed from widefield 3D ultrasound data.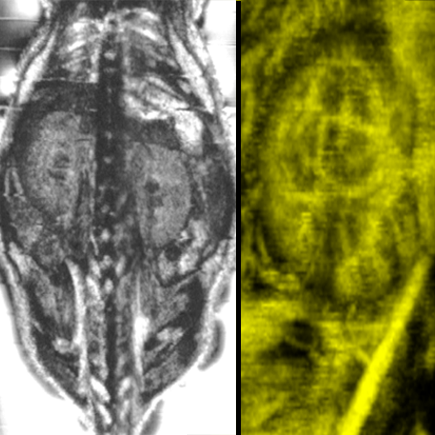 (Left) B-mode widefield imaging showing mouse kidneys. (Right) Kidney vasculature using acoustic angiography mode.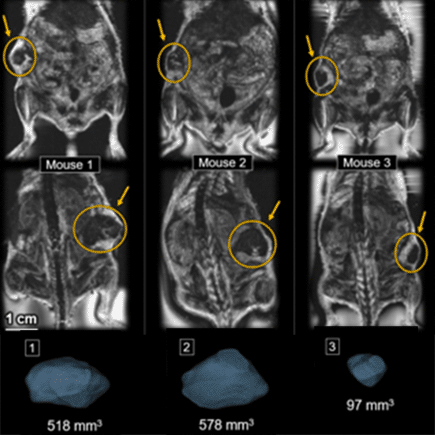 Coronal planes reconstructed from 3D volumetric data in three mice with subcutaneous tumors (orange arrows).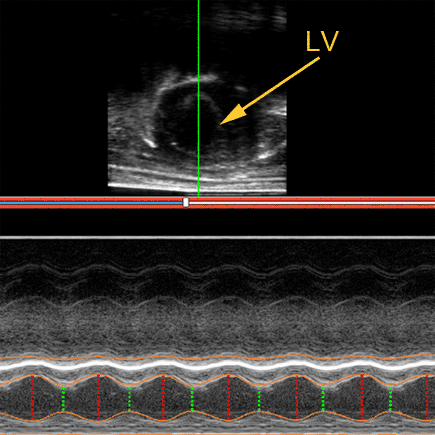 Mouse cardiac functional assessment. (Top) B-Mode imaging of the left ventricle (LV). Green line indicates measuring position. (Bottom) Cardiac motion using M-Mode with automatic segmentation used to calculate heart function metrics. Red dashed lines indicate the largest chamber diameter at the diastolic phase, green dashed lines represent the smallest at the systolic phase.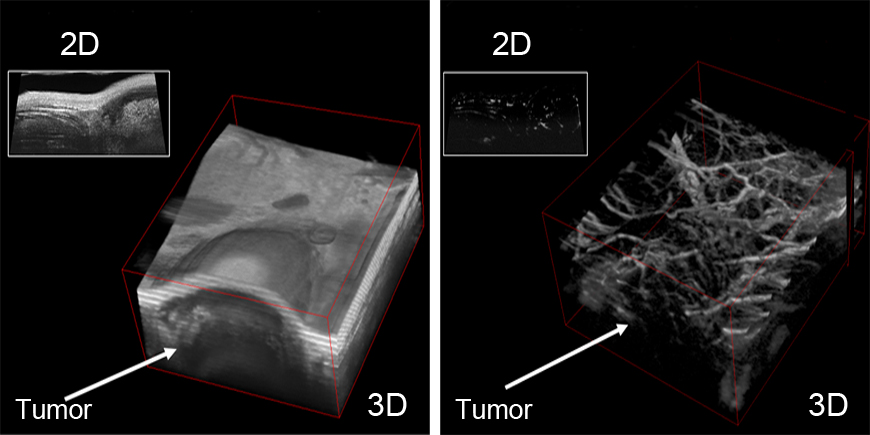 (Left) A traditional B-Mode image showing 2D and 3D representations of a tumor. This mode would enable tumor volume to be quantified. (Right) The same tissue as left imaged in acoustic angiography mode. Note that the only features seen are microvessels in and around the tumor, while all other tissue appears invisible. This allows tissue vascularity to be quantified.

Longitudinal ultrasound imaging of CDAHFD mouse model used to induce NASH. Axial (Left-top) and coronal (left-bottom) imaging in B-Mode showing liver brightness and enlargement over time (green dash). (Right) Shear Wave Elastography (SWE) colormap overlay showing an increase in liver stiffness at 2 months.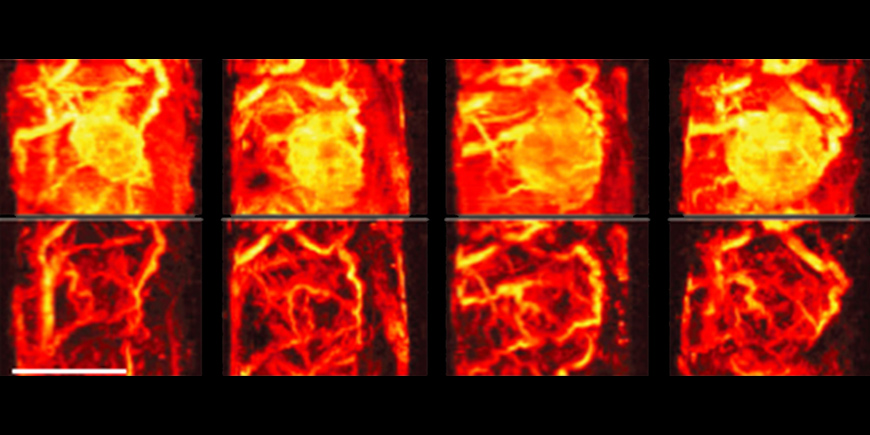 Acoustic Angiography used to visualize tumor microvascular supply over time. (Top) Microvessel density. (Bottom) Microvessel architecture. Scale bar is 1 cm.