Previous
Next
Insight to help move your science forward
Whether you're an environmental analyst testing for contaminants in groundwater in the parts-per-quadrillion range or a researcher investigating biological pathways, you can count on our detection technologies to identify organic or inorganic contaminants, biomarkers and much more. These end-to-end detection solutions – everything from sample collection and preparation to data analysis, visualization and interpretation – are designed to facilitate better, more informed decisions regardless of your discipline.
A Comprehensive Suite of Technologies
Life Science
Equipped with multiple detection modes to meet diverse assay requirements
Learn More
For the highest sensitivity and accurate, quantitative results
Learn More
For kinetic studies, mechanistic studies, detection, quantitation, and screening
Learn More
Ready-to-use kits and DIY reagents in multiple detection formats: Alpha, TR-FRET, TRF, luminescence, and more
Learn More
For sensitive and consistent detection of proteins and nucleic acids
Learn More
A wide array of options for any throughput and a multitude of applications
Learn More
For the highest performance, batch homogeneity and lot-to-lot uniformity
Learn More
Nucleic acid extraction, library prep kits, library prep automation, microfluidic electrophoresis for nucleic acid QC
Learn More
Disclaimer: For research purposes only, not intended for diagnostic use.
Featured Detection Solutions
---
A Global Force In Food Testing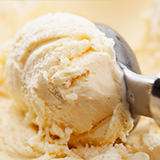 As the global food industry continues to expand, so too are PerkinElmer's analytical expertise and technologies growing to help the industry enhance product quality and improve safety for consumers.
Learn More