Mobile Innovation Lab

Looking for an instrument demo, but can't make it to a PerkinElmer Tech Center? Join us at the Mobile Innovation Lab! The PerkinElmer Mobile Innovation Lab is a convenient way for individuals to visit with the PerkinElmer team and see many of our newest products in action.
Get an up-close look at our fully operable instruments and software. Our experts will be on site, ready to answer any questions that you may have about your laboratory's specific application.
Event Location
Date
Register
University of Manitoba, Winnipeg, MB
May 31 & June 1, 2022 10 am - 3 pm
Regina, SK
June 7, 2022 10 am - 3 pm
Saskatoon, SK
June 9, 2022 2 pm - 4 pm
Saskatoon, SK
June 10, 2022 9 am - 2 pm
Edmonton, AB
June 21 & 22, 2022 9 am - 4 pm
Kelowna, BC
June 28, 2022 10 am - 4 pm
Virtual Tour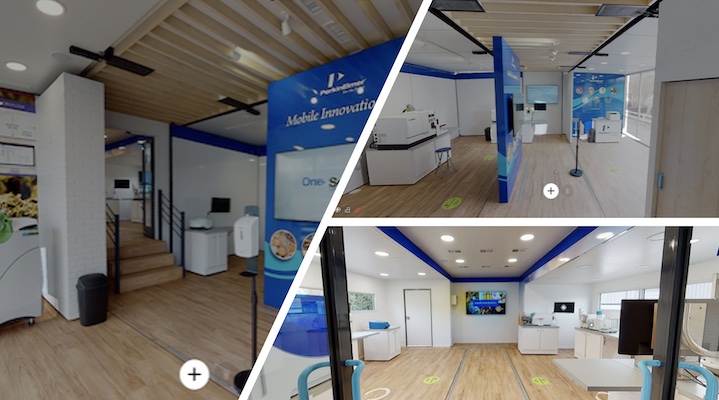 Click here or on the image to view the Virtual Tour of the lab. 
Click on different areas of the floor to walk through the mobile lab.
Featured Demo Applications